If you are taking measurements to place an order please follow this guidance. If you have any questions please do not hesitate to contact us for assistance as it is most important that your measurements are correct.
A fabric tape measure
A person to measure you
A well fitting shirt of the type you will wear with/under your coat
WHEN TAKING THE MEASUREMENTS
Keep the tape measure comfortably snug, but not to tight
All measurements should be taken to the nearest half inch. Measurements may be taken in Cm's but please ensure this is clearly specified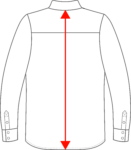 – Wearing an existing coat measure from the collar seam down the centre back seam to the bottom of the coat following the contours of the body. If for a hunting coat ensure it is sufficiently long.
– If you are unsure of the perfect length it is generally accepted to be where the knuckles are with your arms naturally hanging down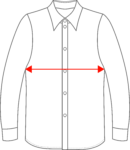 – Measure around the fullest part of the chest or bust keeping the tape measure level
– Stand normally, do not inflate your chest
– Ensure you can fit an index finger between the tape and your chest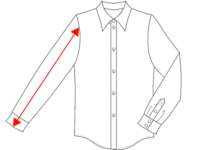 – With your arm in line with your body, measure from the top of the sleeve to the cuff
– The sleeve should finish at the base of your thumb ie approx halfway between your wrist bone and knuckle bones. When your arms are bent forward the sleeve should then naturally shorten to finish at your wrists.
– It is recommended that you err on the generous side with your sleeve length.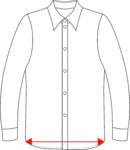 – This should be taken at the widest point ( Which may be slightly below the actual level of the hip)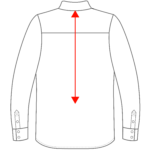 BACK MEASURE
(FOR WAISTCOATS ONLY)
– Measure from the base of your collar in the centre back of your neck down to the waist where you want the waistcoat to finish at the back. Be aware the waistcoat will be cut much lower to the front, sloping to its points.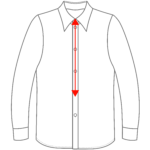 NECK TO WAIST
(FOR HUNT COATS ONLY)
– Wearing an existing coat measure from collar seam to the waist line/seam. This will be obvious on an existing coat since there will be a seam there and is a point in the small of the back, above the line between the top of the hips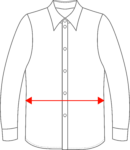 – Measure around your stomach at the level of the bottom of the rib cage. Allow some room for breathing movement.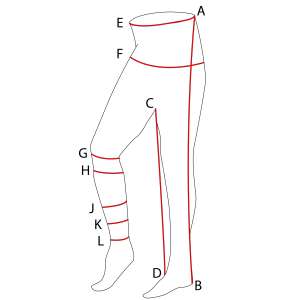 BREECHES &  JODHPURS
MEASURING GUIDE
– When measuring follow ordering form measurements which will correspond to the letters shown here on the diagram.